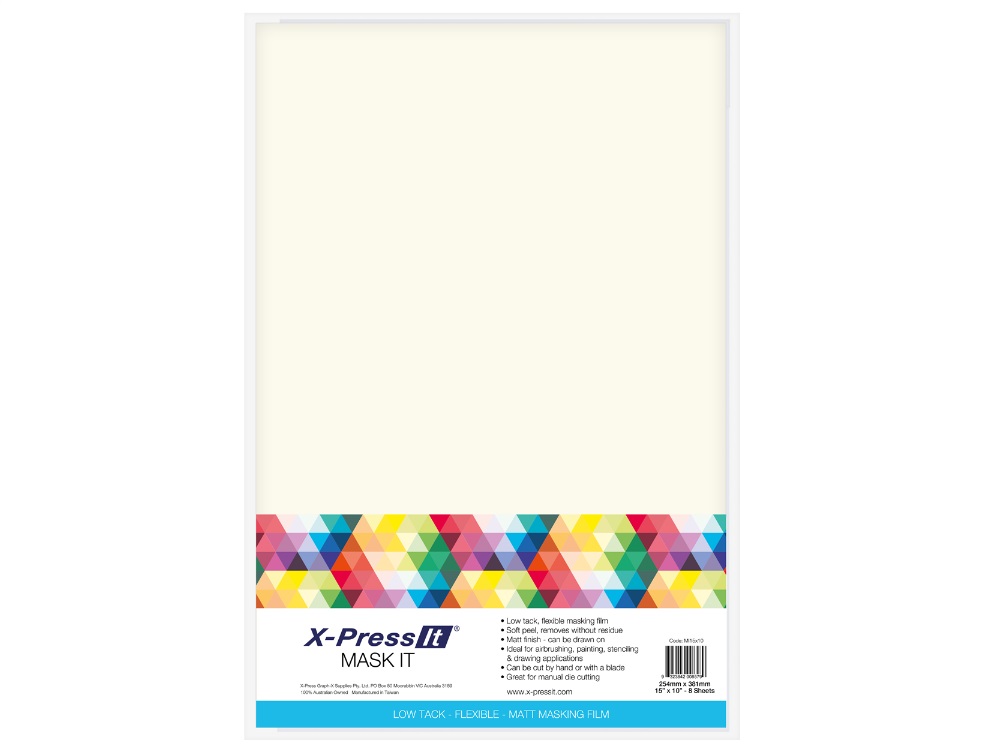 Pack comes with 8 sheets, 15" x 10"
Thin, easy to cut, and flexible, these masking sheets are perfect for a wide range of flat and dimensional projects from temporary airbrush to watercolor masks. Low tack soft peel removes without residue. The matte finish can be drawn on. This makes it ideal for airbrush, paint, stencil or drawing applications. Can be cut by hand or blade.
• Clear, matte finish
• Easy to trace through, works well with a light box
• Multi-surface: works well on metals, glass, wood, paper, plastic, & fabric
• Flexible & Easy to Cut
Size: 25" x 10 yds, 1 x Roll
For larger surfaces crafters and artists can use the roll to make larger stencils and masks for their projects.
• Low tack and flexible
• Soft peel, removes without residue
• Matt finish - can be drawn on
• Ideal for airbrushing, painting, stenciling & drawing applications
• Can be cut by hand or with a blade
• Great for manual die cutting
Interested in selling our products in your store?