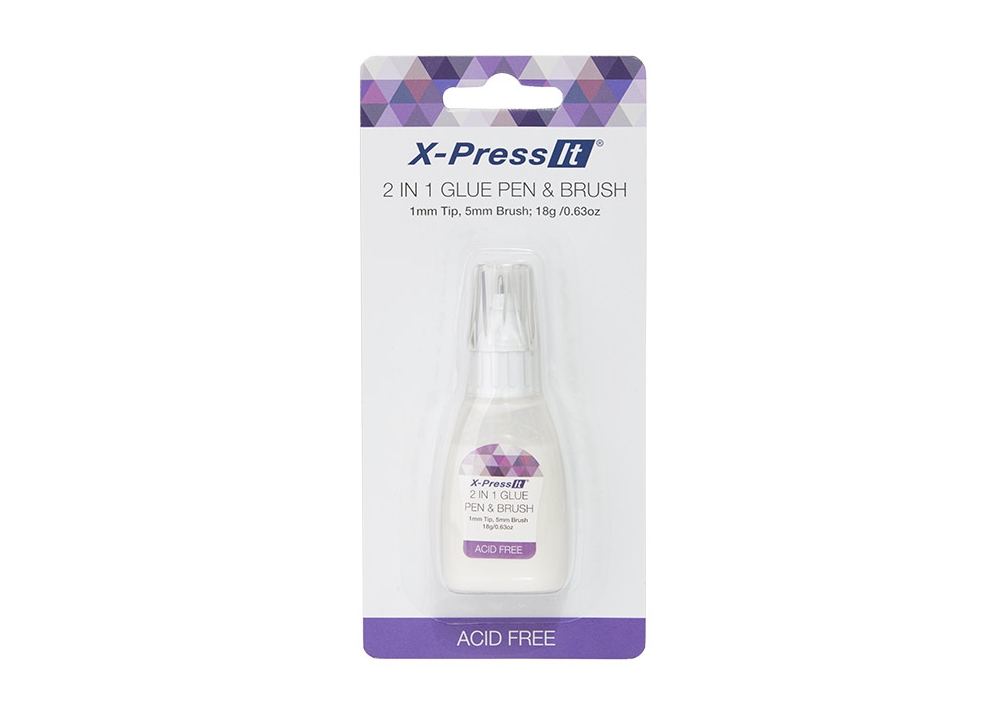 Bottle is 18g /0.63oz with a 5mm brush and 1mm pen-tip glue marker.
Great for arts, craft and scrapbooking. Mess-free precision with both fine point and brush applicator. Write names in glue and sprinkle with glitter for a beautiful accent. Perfect permanent adhesive for paper-to-paper, glitter, flocking, embossing and trims.
• 1mm Tip, 5mm Brush
• 18g /0.63oz
• Fine point and Brush applicator
• Acid Free /xylene Free
• Non Toxic
• Suitable for 3+ under supervision
• Clear Drying
• Great for Arts, Craft & Scrapbooking
• For permanent bond, use when glue is wet
• For temporary bond, wait until the glue has dried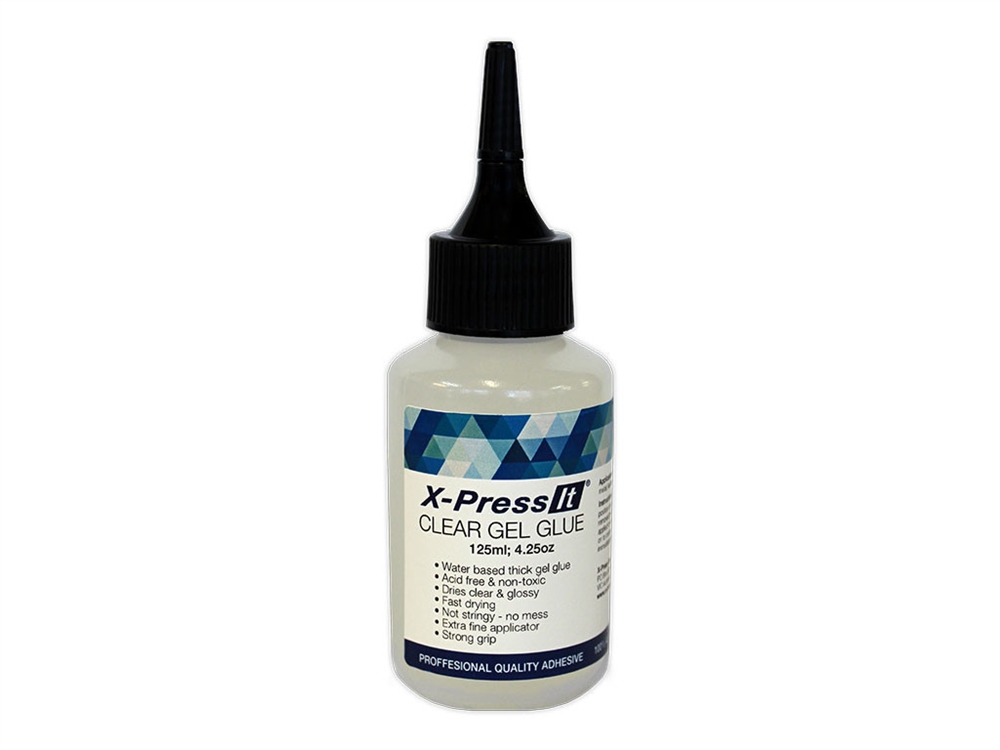 Comes in a 4.25oz bottle.
Use on paper, cardboard, textiles, wooden composites, metal, leather, foam, polystyrene and some plastics. Ultra-strong and can be used as a bond for heavier items or as a sealant. Perfect for heavier holds and mixed media projects.
Professional quality adhesive. Fast dry on porous surfaces.
• Flexible and strong
• Acid-free
• Thick gel
• Non-toxic
• Dries clear
• Water-based
• Low stringiness
• High solid content
• Fast drying on porous surfaces
• Special applicator helps prevent clogging
Comes in two sizes: 4mm Medium Point 10g, or 8mm Wide Point 10g.
Fantastic for art, craft, papercraft and scrapbooking projects. Also great for glitter, embossing, masking, flocking and stencils.
Acid free, non-toxic, clear drying, dual application. Works for both permanent or temporary applications.
• Acid free/ xylene free
• Water based and non-toxic
• Clear drying
• For permanent bond, use when glue is wet
• For temporary bond, wait until the glue has dried
Ask us about the Glue Marker Display Stand
The Basics
Clear Gel Glue Instructions:
Apply a small amount and position on substrate immediately

Ensure air bubbles are removed by applying firm, even pressure

Weight can be applied to the surface to enhance the adhesion

Wash brushes or applicators with water immediately after use

Replace cap
Glue Marker Instructions:
Press the nib until the nib fills with glue

For a permanent bond; press objects together while glue is still wet

For a temporary bond; let the glue dry for a few minutes before pressing objects together.
Interested in selling our products in your store?