The DIY Paint System
The Tommy Art DIY Paint System is a complete line of paints and specialty products — including colors, texture pastes, gesso, waxes, coatings, and primer — made for creators and makers to mix and explore the possibilities of their craft.
Successfully launch Tommy Art to reach all the ladies who love to DIY, whether for home decor, handmade gifts, or furniture restoration.
Simple Ideas for Impressive Projects
In all their glory. Our mineral paints come in three categories: intense, neutral, and pastel. So you can achieve the perfect color and shade for your customer's DIY masterpiece. Each paint can be mixed or layered within the Tommy Art DIY Paint System and was made for easy application. No need to prime or sand, adheres to most surfaces, and can be diluted. Mix, shake or stir before use.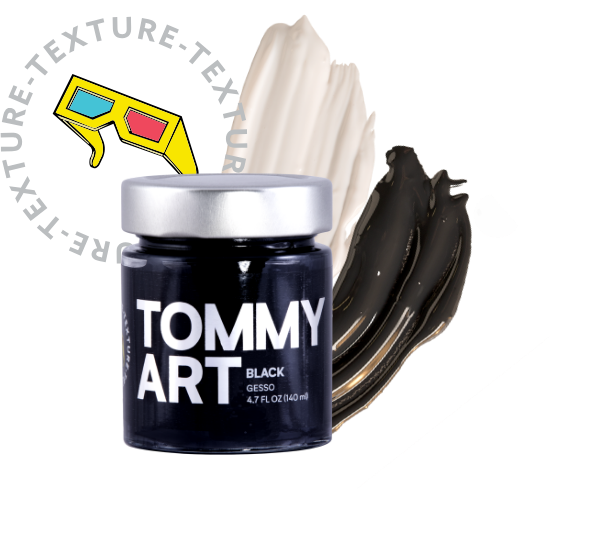 New feels. Each paste, gesso, and gel in the Texture line offers a unique grain, consistency, and natural texture to enhance whichever lucky surface you customer is improving. Gels and gesso create a variety of mixed media effects, and the entire line mixes with our mineral paints. So many options, we admit, not easy to choose.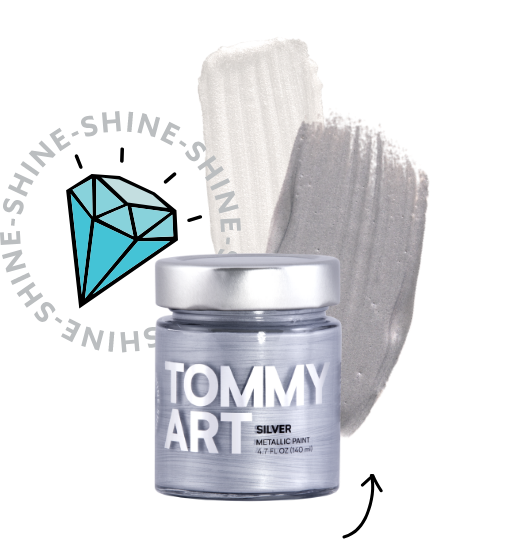 Everything your customers make can shine if you add enough of this thick, lustrous metallic paint. The Shine line mixes and layers brilliantly with the mineral paints of the Tommy Art DIY Paint System to create captivating dimension on almost any surface. It can be diluted with water to create a glaze, because some of your customers might like that. Either way, it's time to rise and…well, you get it.

To protect and finish surfaces. The waxes and varnishes of the Tommy Art Finish line add a perfect final touch to any DIY project. But it doesn't stop there. Create an aged appearance, add a matte or glossy coat, or enhance colors and textures. But please, save the real kisses for your loved ones.

Note: Tommy Art DIY products do not contain any Prop 65 chemicals and are compliant with RoHS & REACH.
For more information about Tommy Art DIY product ingredients, please visit www.diypaint.com/product-info to review the Safety Data Sheets on our Product Info page.
The eye-catching 36pc Facing Best Sellers Display includes top-selling colors from each product family. Give your customers the perfect opportunity to explore what it's all about. Includes 3 of each SKU.
Go big! The 77pc Facing Full Display includes all Tommy Art DIY products from all five product families. Perfect for stores that are ready to give their customers all the creative options.
Made in Italy
After Tommy Art, based in Italy, selected us as their primary distributor throughout North America, we completely rebranded this amazing product for our region. To see the beginning of our journey, watch the brand video here.
Tommaso Bottalico is a master of art and creator of the Tommy Art DIY Paint System. His passion lies in developing painting and decorative techniques that everyone can do. He has been showcased in Country Painting and Decorative Painting magazines, and in 2000 he established an academy where he teaches his DIY techniques.
Interested in selling our products in your store?